Mobile Mechanic in North West Bakersfield, CA
Our ASE Certified traveling mechanics are your preferred choice for 24-hour emergency roadside assistance, auto and RV repair needs. We come to you!
Traveling auto repair service to:
Oildale | Shafter | Wasco | Lamont | Fruitdale
Honest, Reliable, Auto Mechanic Near You
Consistently rated 5-stars by our customers
MechaMedix is a locally owned and operated family business headquartered in Bakersfield, CA, and serving all of  Bakersfield, North Bakersfield, and Riverside. Our ASE Certified technicians can get you back on the road safely and affordably. Skip the shop and call our mobile mechanic in North Bakersfield, CA.
Our customers consistently rate us 5-stars!
Our Mobile Mechanic Services
Reliable 24 hour roadside assistance and quality car, truck, RV, and heavy equipment repair you can trust.
24 HR Roadside Assistance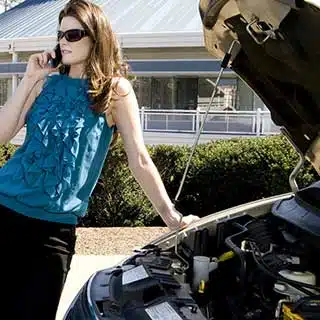 Our Roadside Services Include
Tire Change/ Tire Repair
Fuel Assistance
Battery Jump Start
Engine Overheating
Transmission problems
Alternators & Starters
Fuel pumps, water pumps
Power steering pump
Mobile Mechanic NW Bakersfield
Skip the shop!
MechaMedix comes to your location for your car, truck, or
RV repair needs in North Bakersfield
. Our service trucks come fully equipped to get you back on the road quickly. Our technicians are ASE Certified and pass rigorous background checks.
Our Traveling Mechanic Can Assist With:
Diagnostics + Preventative Maintenance
Electrical Issues
Tune-Ups
Cooling Systems and Radiator Repair
Shocks + Struts + Suspension
Starter/ Altenator / Solenoids
Water Pump + Fuel Injectors
Brake Pad Rotors, Shoes
Air Filters, Gaskets, + Hoses
Timing Belts + Chains
Mobile Diesel Mechanic
MechaMedix provides deisel engine repair at your location. Our ASE certified deisel mechanics can fix your big rig, heavy equipment anad Recreataional Vehicles. WE COME TO YOU!
Our Diesel Services Include
Preventative Mainteance
Tire Change/ Tire Repair
Fuel Assistance
Battery Jump Start
Engine Overheating
Transmission problems
Alternators & Starters
Fuel pumps, water pumps
Power steering pump
Highly trained, exceptionally skilled, generational mechanic
Shayne Diesel Smith is a highly trained, exceptionally skilled generational mechanic. A true California Native, Shayne attended MSJC where he earned a certificate in Automotive Technology.
In addition, he has successfully obtained his ASE Certification and has completed Factory GM Training. He holds C4, C5, and C6 Corvette Mechanic Specialist certificates. Vroom! Vroom!
Shayne and his wife recently celebrated the arrival of their 1st son who will most assuredly continue the legacy of superior automotive care.
Mobile Mechanic Near You
Our dispatch center is headquartered in Bakersfield, CA.
We serve a 50-mile radius of Bakersfield including North Bakersfield communities of Oildale, Shafter, Lamont, Wasco, Fruitvale, and more. 
Our phones are on 24/7 because we know that breakdowns and accidents don't always occur at a convenient time of the day.
BAKERSFIELD, CA
Frasier Park | Lebec | Wasco | Tejon | Lamont
NORTH BAKERSFIELD, CA
Shafter | Bear Valley |Boron | California City | Golden Hills | Stallion Springs
Mobile Mechanics You Can Trust!
Your safety and comfort are of the utmost importance to us here at MechaMedix. We are a family-owned and operated business. We treat our customers as we would treat our own family. You never have to worry about safety. Our certified master mechanics are thoroughly screened for your piece of mind.