Mobile Mechanic
ASE Certified traveling auto mechanic serving four locations in Southern California.
Call a Mobile Mechanic Near You
MechaMedix provides 24 hour roadside assistance and traveling auto repair to locations throughout Southern California
To receive help in
BAKERSFIELD

, click the number below.

Tejon | Lebec | Frazier Park | Oildale
To receive help in
NW BAKERSFIELD

, click the number below.

Arvin | Bear Valley |Boron | California City | Golden Hills | Stallion Springs
To receive help in
RIVERSIDE

, click the number below.

Alessandro Heights | Orange Crest | Canyon Crest | Mission Grove | Victoria
To receive help in
ANAHEIM

, click the number below.

Buena Park | Stanton | Westminster | Santan Ana | Fullerton |Orange
24 Hour Roadside Assistance, Auto Repair, & Towing
Consistently Rated 5 Stars!
Find a Mobile Mechanic Near You
We serve the following areas in Southern California and provide 24 hour roadside assistance, towing and mobile auto repair.
BAKERSFIELD, CA
Frasier Park | Lebec | Wasco | Tejon | Lamont
NORTH BAKERSFIELD, CA
Shafter | Bear Valley |Boron | California City | Golden Hills | Stallion Springs
RIVERSIDE, CA
Alessandro Heights |Canyon Crest | Orange Crest | Mission Grove | Victoria
ANAHEIM, CA
Buena Park | Stanton | Westminster | Santan Ana | Fullerton |Orange
Get Your Motor Running with MechaMedix
MechaMedix is a locally owned and operated mobile mechanic and emergency roadside assistance company servicing the Bakersfield, North Bakersfield including Oildale, Shafter, Lebec, Wasco, Lamont, Frazier Park, Arvin, and Tejon as well as Riverside and surrounding communites of Alesssandro Heights, Orange Crest, Canyon Crest, Mission Grove, and Victoria.
We. just opened our FOURTH location in Anaheim. 
We provide 24 hours towing, emergency roadside assistance, and ASE Certified mechanics who travel to you to repair your car, truck, Recreational Vehicle (RV) or heavy diesel equipment.
MechaMedix can help with everything from a flat tire, to running out of gas to engine trouble.
Traveling Mechanic Near You
We provide traveling mechanics that come to your location to perform automotive and RV repairs to keep your vehicle safe and running. Skip the boredom and inconvenience of the auto shop! Our highly-skilled, ASE Certified Master Mechanics are equipped with everything you need to get your vehicle repaired quickly to get you moving again.
Our Roadside Assistance Services
We come to you! Mobile Mechanic in Bakersfield, CA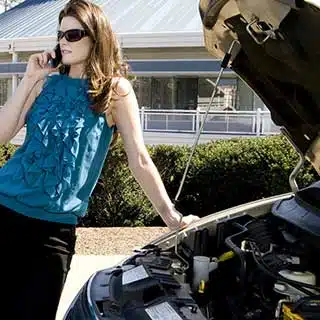 Got a flat tire? Run out of fuel? Car overheating on the freeway? Don't panic! MechaMedix has your back. Our 24-hour roadside assistance service will get you back on the road quickly!
Our traveling mechanics come to your location to diagnose and correct all your auto repair needs. Exceptionally honest, professional auto repair you can trust! Consistently rated 5 stars by our valued customers. Read our reviews.
You most likely purchased an RV to take it on the road. Keep your motor home in tip-top shape without leaving your home. Our mobile RV repair services cover everything from pre-purchase inspections, interior and exterior maintenance, and major repairs.
Mobile Mechanics You Can Trust!
Your safety and comfort are of the utmost importance to us here at MechaMedix. We are a family-owned and operated business. We treat our customers as we would treat our own family. You never have to worry about safety. Our certified master mechanics are thoroughly screened for your peace of mind.
Best Mobile Mechanic in Bakersfield
Real reviews. Real Customers. Real Results
about a year ago my friend introduced me to one of her best Mobil mechanic Shane. She convinced me to contact him. So I did . I have a Pontiac sunbird, that didn't wanna start the next day. When Shane arrive to the scene less then 2 sec knew exactly why my sunbird didn't start. I Had burned out some wires that were connected to the starter. With in 5 min seriously with in 5 min I was back on the road. Shane is a Goddess , he was on time, finished quickly, was polite and friendly, gave advice about car maintenance. Would definitely book him again You cannot say that about most mechanics no
Really nice people came out really quick starter went bad really nice service if you're in a pinch only thing that was bad they charged me $450 for a job that took 40 minutes that was just for labor I paid for the part they quoted me a different price over the phone just think the pice is to high
IRON DRIVER (Dnasty)
2022-02-21
I had some electrical issues from faulting alarm wires they were very professional quick affordable and I would recommend them anytime
Mariah Garzelli
2022-02-19
Whoever was driving by the olive/calloway walmart market around 5:45pm needs to be talked to about their driving. He was swerving around cars backing up while speeding down the parking lot, almost hit an suv and swerved around a truck pulling a trailer. He was driving very recklessly while using a company truck, it does not make the company look very good. Owner: call me a Karen all you want but reviews are to tell people what to do different! Your driver was acting irresponsibly. I understand the circumstances but when he almost his an suv with kids in car seats, that's NOT COOL. If he hit my car with my baby in it, i'd be suing very quickly. The way you respond will greatly impact how people see you 👍🏼
Kimberly Zittlow
2022-02-04
Fantastic service! Very friendly, personable and helpful staff from A to Z. Pricing was exceptionally reasonable. I highly recommend!
The leaf spring on our 5th wheel trailer had broken and our tires were starting to smoke. We looked up RV repair and called medix mechanics. A nice young man came out within an hour. He then followed us on the road so we could safely park at the Flying J where he took a closer look. As it was a Sunday afternoon we needed to spend the night to get the parts the next morning. Our mechanic, Shane, called to check on us in the evening and came the next morning by 9am with the parts and got right to work. We were so impressed with the customer care and expceptional mechanical experience they provided. Overall we give this company 5 stars.
They were competent and provided excellent service at a fair price.
Kristen Bishop
2022-01-23
Rob is the man. He came all the way up to our place in the mountains off grid in the snow and mud and ice to come fix my brakes. Since one was literally gone. Not sure where it went but I'm sure it wasn't on my vehicle anymore. Thanks Rob.
Felicia Thomas
2022-01-22
Shane was amazing!! He saved us! We never would have made it home without him! Our car was broken down and we were stranded with our dog and 5yo. Great service!! Would definitely recommend!
Braeden Coffman
2022-01-18
Our 24-hour roadside assistance phone number
We are headquartered in Bakersfield, CA and offer mobile mechanic, auto repair, diesel truck, trailer, and heavy equipment repair along with 24-hour roadside assistance services in multiple locations across California.

Schedule a Mobile Auto or Diesel Repair Appointment
Our certified mobile mechanic will come to your location, perform any necessary work, and get you up and running in no time!