Mobile Mechanic
ASE Certified traveling auto mechanic serving four locations in Southern California.
Call a Mobile Mechanic Near You
MechaMedix provides 24 hour roadside assistance and traveling auto repair to locations throughout Southern California
To receive help in
BAKERSFIELD

, click the number below.

Tejon | Lebec | Frazier Park | Oildale
To receive help in
NW BAKERSFIELD

, click the number below.

Arvin | Bear Valley |Boron | California City | Golden Hills | Stallion Springs
To receive help in
RIVERSIDE

, click the number below.

Alessandro Heights | Orange Crest | Canyon Crest | Mission Grove | Victoria
To receive help in
ANAHEIM

, click the number below.

Buena Park | Stanton | Westminster | Santan Ana | Fullerton |Orange
24 Hour Roadside Assistance & Traveling Auto Repair
Consistently Rated 5 Stars!
Find a Mobile Mechanic Near You
We serve the following areas in Southern California and provide 24 hour roadside assistance, mobile auto repair, as well as diesel truck and RV Repair.
BAKERSFIELD, CA
Frasier Park | Lebec | Wasco | Tejon | Lamont
NORTH BAKERSFIELD, CA
Shafter | Bear Valley |Boron | California City | Golden Hills | Stallion Springs
NEWPORT BEACH, CA
Costa Mesa | Huntington Beach | Fountain Valley | Irvine | Santa Ana | Laguna Beach | Westminster | Tustin
ANAHEIM, CA
Buena Park | Stanton | Westminster | Santan Ana | Fullerton |Orange
Get Your Motor Running with MechaMedix
Bakersfield
North Bakersfield
Oildale
Shafter
Lebec
Wasco
Lamont
Frazier Park
Arvin
Tejon
Alesssandro Heights
Orange Crest
Canyon Crest
Mission Grove
Victoria
Anaheim
Costa Mesa, CA.

Huntington Beach, CA.

Fountain Valley, CA.

Irvine, CA.

Santa Ana, CA.

Laguna Beach, CA.

Westminster, CA.

Tustin, CA.
Traveling Mechanic Near You
We provide traveling mechanics that come to your location to perform automotive and RV repairs to keep your vehicle safe and running. Skip the boredom and inconvenience of the auto shop! Our highly-skilled, ASE Certified Master Mechanics are equipped with everything you need to get your vehicle repaired quickly to get you moving again.
Our Roadside Assistance Services
We come to you! Mobile Mechanics in California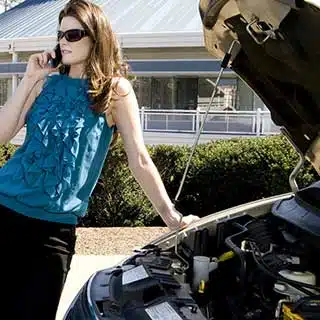 Got a flat tire? Run out of fuel? Car overheating on the freeway? Don't panic! MechaMedix has your back. Our 24-hour roadside assistance service will get you back on the road quickly!
Our traveling mechanics come to your location to diagnose and correct all your auto repair needs. Exceptionally honest, professional auto repair you can trust! Consistently rated 5 stars by our valued customers. Read our reviews.
You most likely purchased an RV to take it on the road. Keep your motor home in tip-top shape without leaving your home. Our mobile RV repair services cover everything from pre-purchase inspections, interior and exterior maintenance, and major repairs.
Mobile Mechanics You Can Trust!
Your safety and comfort are of the utmost importance to us here at MechaMedix. We are a family-owned and operated business. We treat our customers as we would treat our own family. You never have to worry about safety. Our certified master mechanics are thoroughly screened for your peace of mind.
Best Mobile Mechanic Near You
Real Reviews. Real Customers. Real Results
Didn't Break the Bank
My engine light came on, and my vehicle started running poorly. these guys came out and got me up and running quickly without breaking the bank.
Myra H
A Company That Gives Back
It was a hot and sweaty day and I had to work outside at a fundraising event. Shayne showed up at the event and fixed my AC in the parking lot in the middle of the summer. Then he also donated a service to our charity!! Thanks MechaMedix!!!!
Kristin Forson
Compassionate, Professional, All Around Nice Guy!
My vehicle left me and my 10 year old son stranded near Gorman. I called MechaMedix and Shane quickly answered and came out to look at the vehicle. Unfortunately my vehicle's engine was gone. He towed it to Bakersfield for us. He was extremely compassionate, professional, and an overall nice guy. I would definitely call him again if I ever needed help in that area. Thank you Shane!
Stacey Andersen
I was blown away with his helpfulness
I am blown away with how helpful Shayne was!! We were on our way to Bakersfield from LA and called about 10 people, apparently, everyone was either not working or out of town. Shayne mentioned he didn't work on diesels but gave us some references to call. Unfortunately, they were also out of town or only worked Mon-Friday. Shayne helped diagnose the truck and was very attentive by ensuring we were ok and concerned if we needed a tow. His Google Reviews say it all, great service and won't take advantage of you by charging you an arm and a leg for repair!
Sylvia Espinoza
Made Me Feel Comfortable
Did an awesome job, got me off the side of freeway. As a single woman he made me feel comfortable and robe me to a safe spot until my vehicle was fixed.
Dana Smith
Fast & Affordable
Appreciate the fast and affordable service. My starter was fixed in under 30 minutes. They're very professional! Will be using him again tomorrow! Thank you!
McKinley Williams
Straight-Up Guy, Very Honest
Steve Mossman
Very Knowledgeable and Respectable Man
I highly recommend this business. Diesel was very courteous and personable. He immediately contacted me after the diagnostics and was patient to understand I was at work and couldn't respond right away. He made time to get the starter replaced and up and running within a few hours. Very knowledgeable and respectable man.
Jennifer C.
Honest & Trustworthy
Highly recommended. Shayne helped me understand what I needed and was extremely knowledgeable. If you need someone to be honest and trustworthy give him a call. He went out of his way to help me. Only calling him from how on. Thanks Shayne.
Rebecca C
Friendly, Honest & Fast!
I was able to get an appointment on the same day that I called-and thank goodness because my brakes needed it! He was very friendly, honest & fast-he even made sure to get me brake pads with a lifetime warranty. I wouldn't have even known to look for those, myself. I will definitely be using them for all of my car issues. My brakes feel safe & I'm so pleased 😊
Samantha O
Highly Recommend!
Having issues with my reverse lights on my Tahoe after spending a couple of days could not figure out the issue. After Calling MechaMedix the tech showed up checking my Tahoe electrical system and found it to be the Fuse block, explained my options ordered parts. Installed the new parts programmed the new fuse block and the reverse lights started working again. Wanted to thank MechaMedix for coming out and fixing my safety issue would highly recommend them for all my service
Johnathan Veen
Professional Service. Great value!
Shayne is a professional and charges fair prices. My partner and I were driving through town back to Utah towing a trailer with a car on it and ran into van issues with the alternator. He responded immediately and was out to us in a short time with ALL the parts needed for the repair. Fixed the issue and very affordable prices considering it was a Sunday service call.
Hannah R.
Our 24-hour roadside assistance phone number
We are Mobile Mechanic in Bakersfield, CA offering auto repair, diesel truck, trailer, and heavy equipment repair along with 24-hour roadside assistance services in multiple locations across California.

Schedule a Mobile Auto or Diesel Repair Appointment
Our certified mobile mechanic will come to your location, perform any necessary work, and get you up and running in no time!